About Garage Trader Magazine
THE MAGAZINE FOR IRELAND'S
AUTOMOTIVE MARKET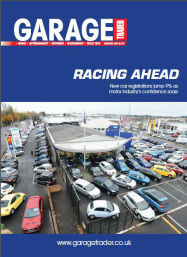 Garage Trader is published quarterly and is distributed on a controlled circulation basis, sent to named individuals who are responsible for the specification and purchase of products and services in garages, motor factors, vehicle body repairers, petrol forecourts, wholesalers, auto electrical repairers, engine reconditioners, car and commercial distributors and fleet operators.
---
Local angle to key aftermarket developments

Garage Trader specialises in news from the automotive aftermarket - giving a local angle to the automotive parts, sales, maintenance, repair and accessory trade. We relay imperative information to readers covering a variety of key editorial topics such as factual news items on developments and trends within the industry, new legislation affecting business in Ireland, corporate events, developments and achievements, introducing the latest innovations and new technology. We feature company profiles and the products and services offered by businesses across the island of Ireland.

---
Ideal medium to reach customers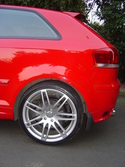 The magazine has proved to be the ideal medium for business and companies wishing to reach customers in the repair services and specialised automotive aftermarket. If you have any news, product launches, or press information you wish to circulate, please make sure we are on your mailing list.
Garage Trader is published on a quarterly basis - Spring, Summer, Autumn and Winter. Garage Trader is part of Greer Publications Ltd, Northern Ireland's leading magazine group. We are confident that we can help you promote your business and we look forward to hearing from you.
EDITOR: Pat Burns
patburns@greerpublications.com
SALES MANAGER: Gladys Greer
gladysgreer@greerpublications.com
Greer Publications titles include Specify, and CarSport Magazine www.greerpublications.com
---